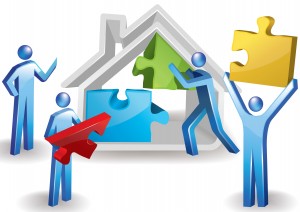 Looking for a reliable return on your cash investment?
VP Investors LLC offers solid, smart investment opportunities, backed by a real estate property strategy aligned with our commitment to revitalizing our urban living spaces and landscapes – all within a profitable business model.
What makes VP Investors LLC different? Trust.
In these tough economic times, we've seen real estate and property management companies act financially irresponsible time and time again. We're not into the risky business of property flipping or gambling with your investment.
At VP Investors LLC, we secure our assets and cash reserves with potential market anomalies in mind, to minimize long-term risk and ensure your greatest total return.
Our commitment to our properties mirrors our commitment to our investors: we are dedicated to growing your money while we take a hands-on approach to community improvement.
Our strategy ensures we retain ownership of our assets while we're concurrently fiscally conservative with our cash reserves. You can rest assured your cash investment with VP Investors LLC is secure and consistently earning due to our choice interest rates and commitment to financial responsibility.
Say goodbye to earning meager pennies on your hard-earned investment with those typical bank offerings, like low interest return savings accounts, or money market accounts.
Now's the time to start earning industry-leading returns on your cash, because we offer competitive rates and money management strategies you can count on.
VP Investors offers 5-year, 7-year, 10-year, and 15-year investment programs that can earn you as much as 11.0% APR!
Experience optimal ROI while building better communities – experience VP Investors LLC.